2012, SEPTEMBER 4: RUSSIA, ST. PETERSBURG - CHURCH OF RESURRECTION
After the end of the city orientation tour, we went to the Church of the Resurrection, which is also known as the Church of the Savior on Spilled Blood.


Church of Resurrection, St. Petersburg
Domes of Church of Resurrection, St. Petersburg
This multi-domed beauty was modeled after Moscow's St. Basil.

It was built on the spot where the Czar Alexander II was assassinated in 1881. The church contains a special shrine on that spot.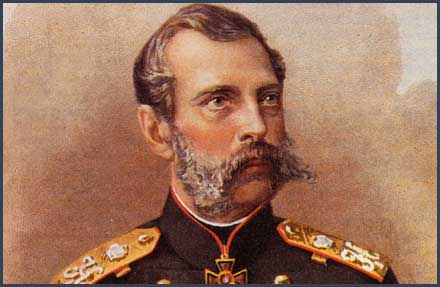 Czar Alexander II (Open Stock Photo)

It was built over 24 years. But it was looted and badly damaged during the Russian Revolution. The Soviet government closed it. They used it as a temporary morgue during the WWII and as a warehouse for the vegetables after the War.
In 1997 it was reopened after 27 years of the painstaking restoration work by more than 30 artists. Its entire interior surface including the floor is covered with mosaics. It looks magnificent now, and attracts thousands of visitors.
Jesus Blesses Czar Alexander II, Church of Resurrection, St. Petersburg
Birth of Jesus, Church of Resurrection,St. Petersburg
Walls, Ceilings & Pillars (After Restoration), Church of Resurrection, St. Petersburg

It has never been consecrated, and has never functioned as a church. Rather before the Revolution it was used only a memorial to the Czar Alexander II and it currently functions as a museum of Mosaics.